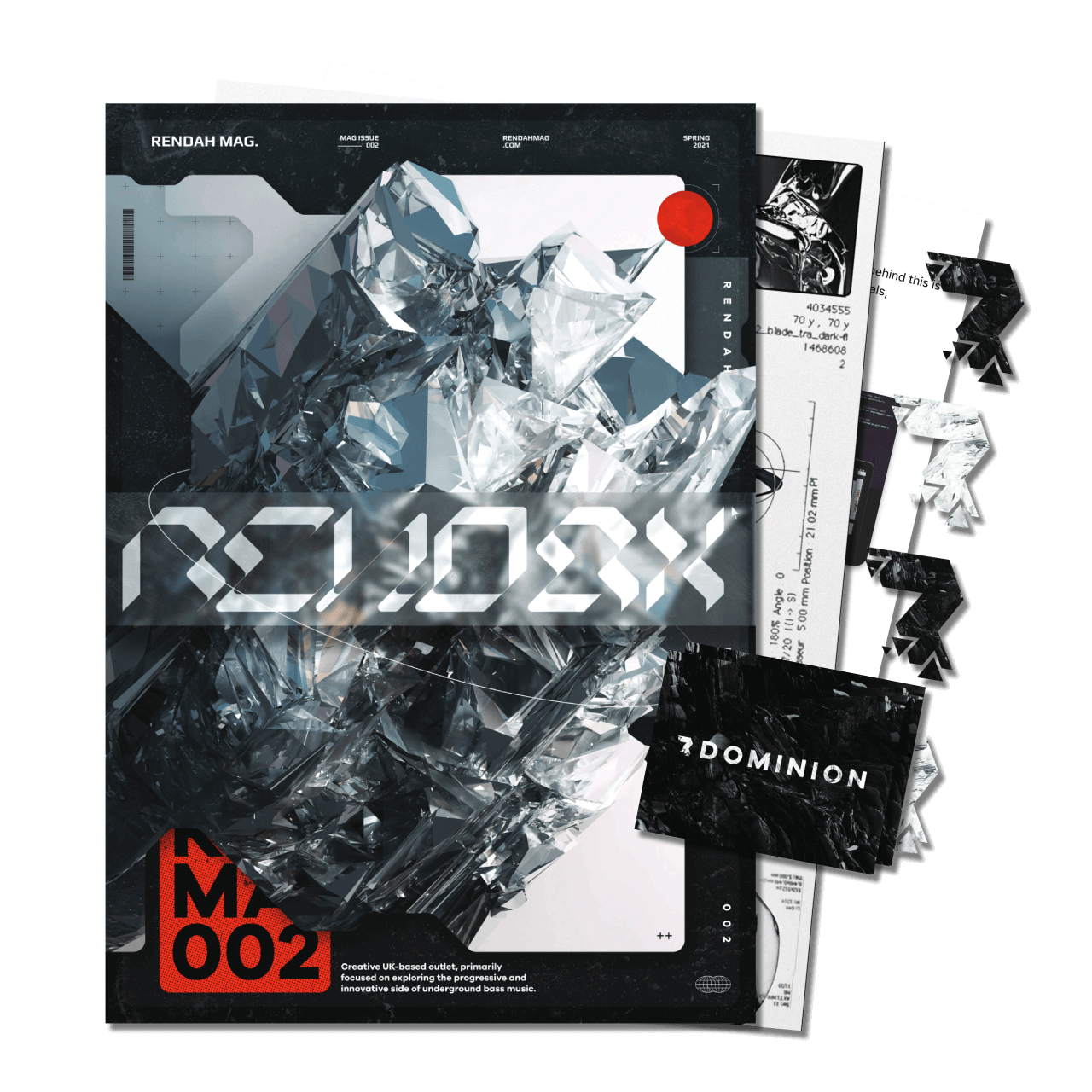 With so much happening right now, we want to push our platform into new territory, offering a new way for people to explore the landscape of underground music culture.
We offer the following:
A Welcome package (+ membership card & stickers).
A quarter-yearly printed issue of Rendah Mag + FREE Shipping.
Frequent exclusive music, samples, tutorials, and 'behind the scenes' insights of underground music.
Digital access to all previous prints.
Your own Dominion Profile & login.
Our mission with this project is to present something new and exciting for the community in the hope that we can truly bring something of value to artists and listeners alike. We hope you can join us.
When do I get my first printed mag?
How do I access the digital content?
Who is the Dominion aimed at?